Wedding lighting, when done right, can make all the difference in a garden wedding. The great thing about it is that it doesn't have to be complicated or expensive to look amazing, as long as you get the right balance of light and shadow, you can create a beautiful atmosphere that's perfect for an outdoor wedding. Here are some gorgeous examples of wedding lighting in gardens around the world.
Match The Wedding Lights To Your Venue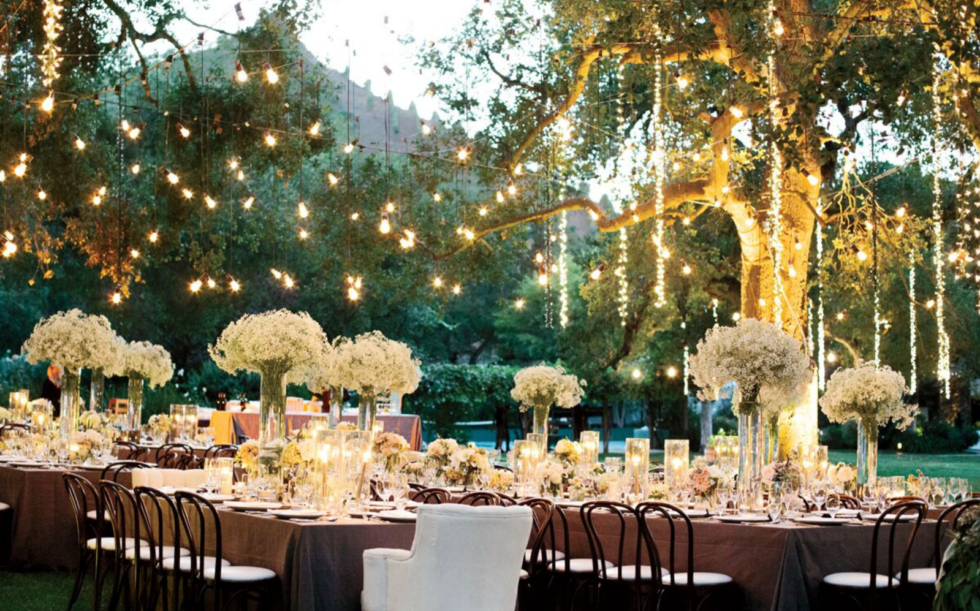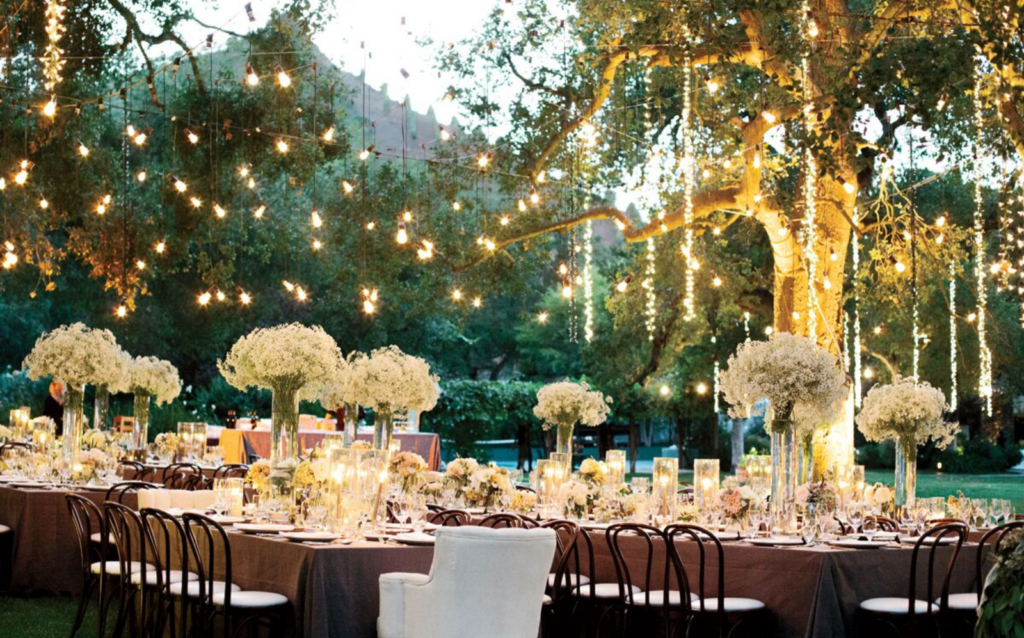 Find lighting that matches those features. For example, if your venue has lots of greenery, accent lamps can be scattered among ferns or branches to give off an ethereal glow. If there's a fountain in sight, choose to light with battery-operated lights so you don't have wires in danger of getting wet or moldy. If a tree is part of your backdrop, hanging lights off branches will create an elegant effect.
Hanging Lights For Wedding Decor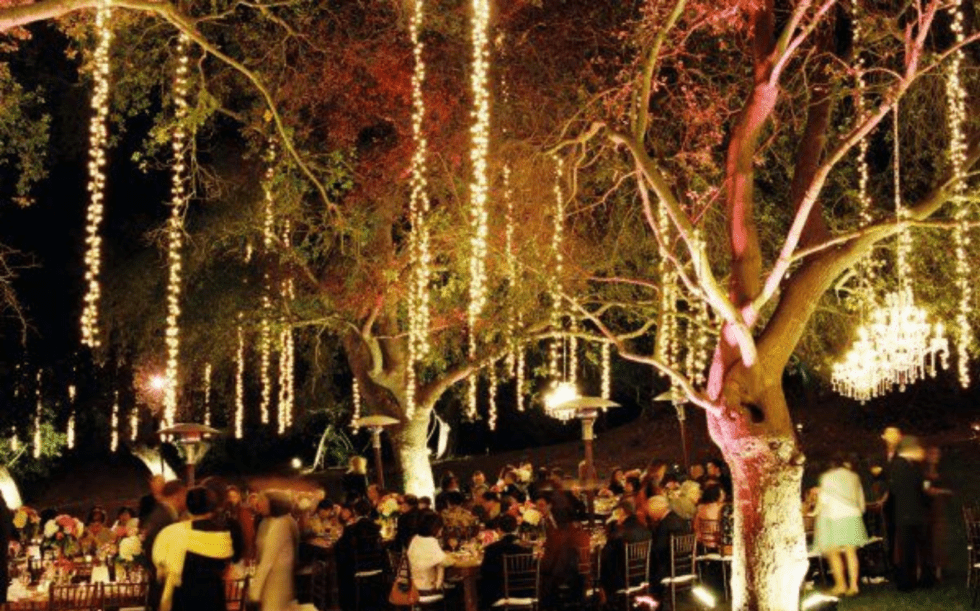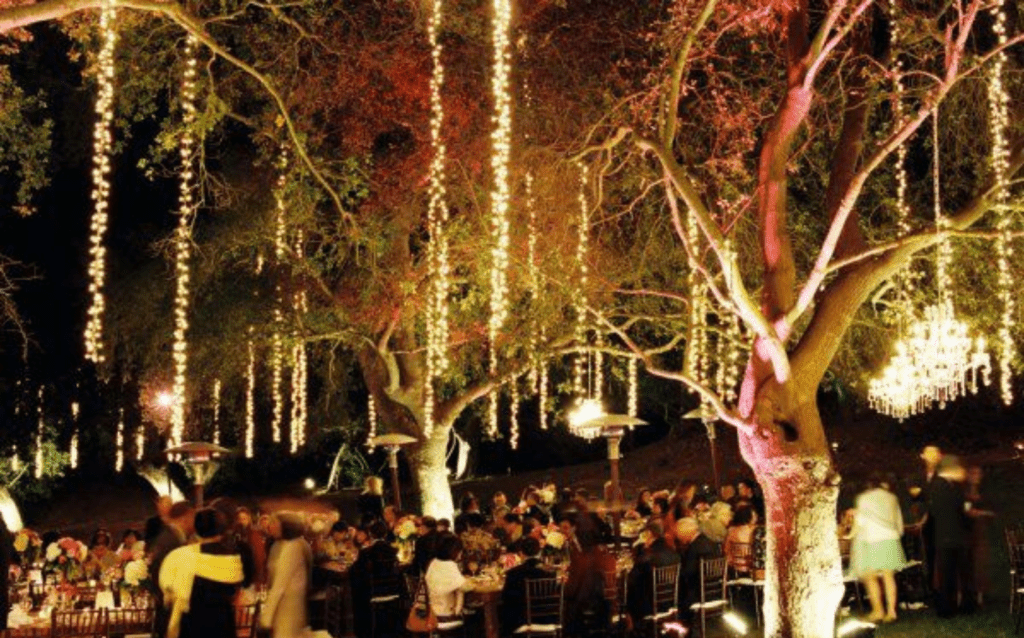 Traditionally, most wedding decorations were hung from walls or ceilings. However, over time, decorators and brides have become more open to alternative ways of putting up wedding decorations, and hanging lights for garden weddings is a fantastic option. What's more, hanging lights can transform any garden into a magical setting that is fit for a fairy tale.
Solar Wedding Lighting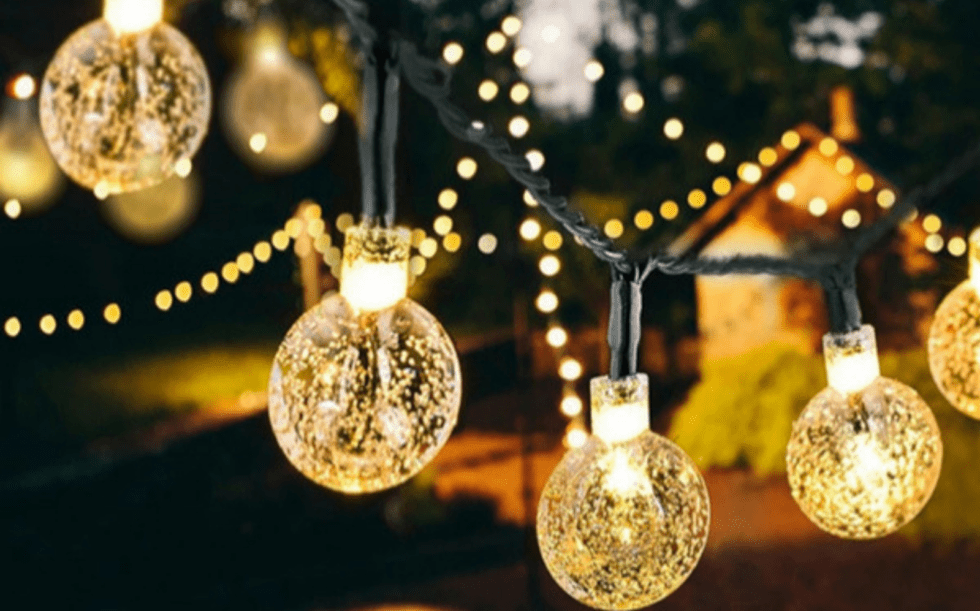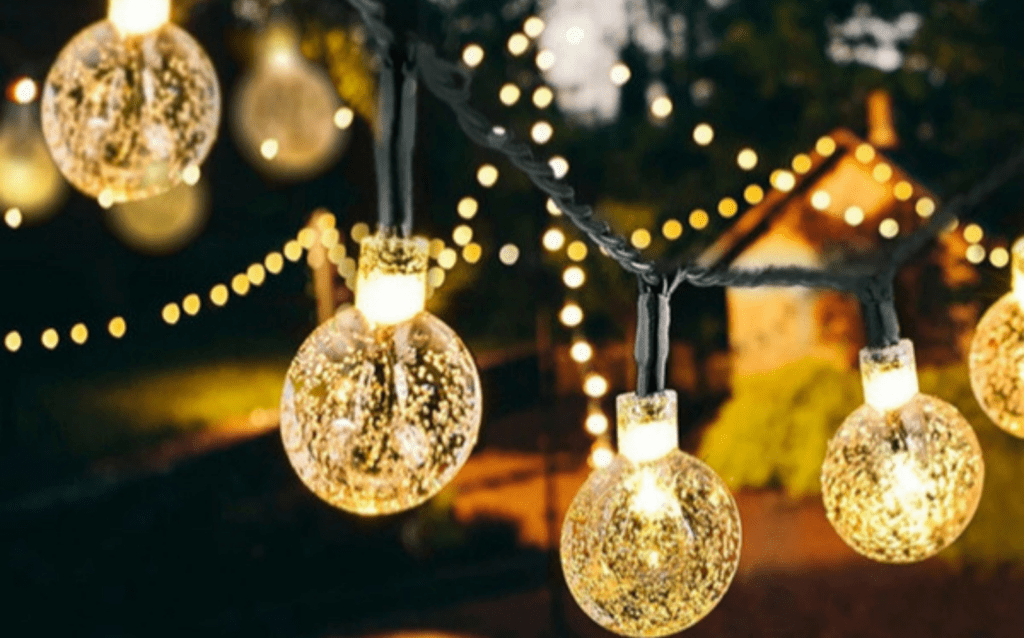 Solar garden lighting is a great way to illuminate your garden while reducing your reliance on energy-intensive and expensive electricity. These light functions primarily off solar panels and batteries, which charge during daylight hours. Therefore, solar lighting can also be used at night if you're not relying on it for security purposes. Additionally, many models are windproof, so they won't blow out even in high winds.
String Wedding Lighting
Whether you're planning a backyard or garden wedding, string lighting can create an intimate and glamorous ambiance. The right string lights provide your guests with a well-lit space to enjoy themselves and each other while ensuring that they are comfortable. What's more, string lighting is energy efficient, easy to install, and affordable!
Wedding Aisle String Lights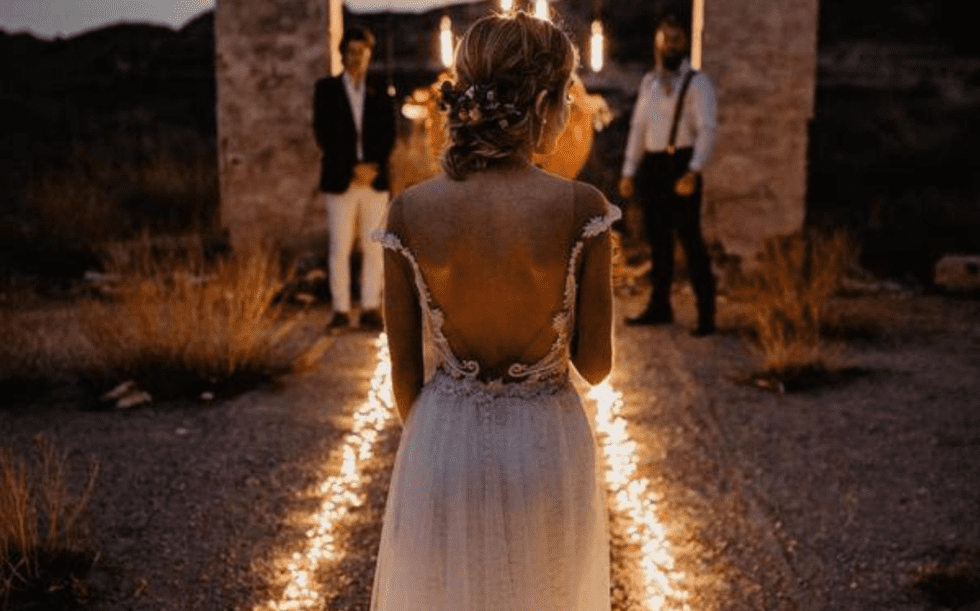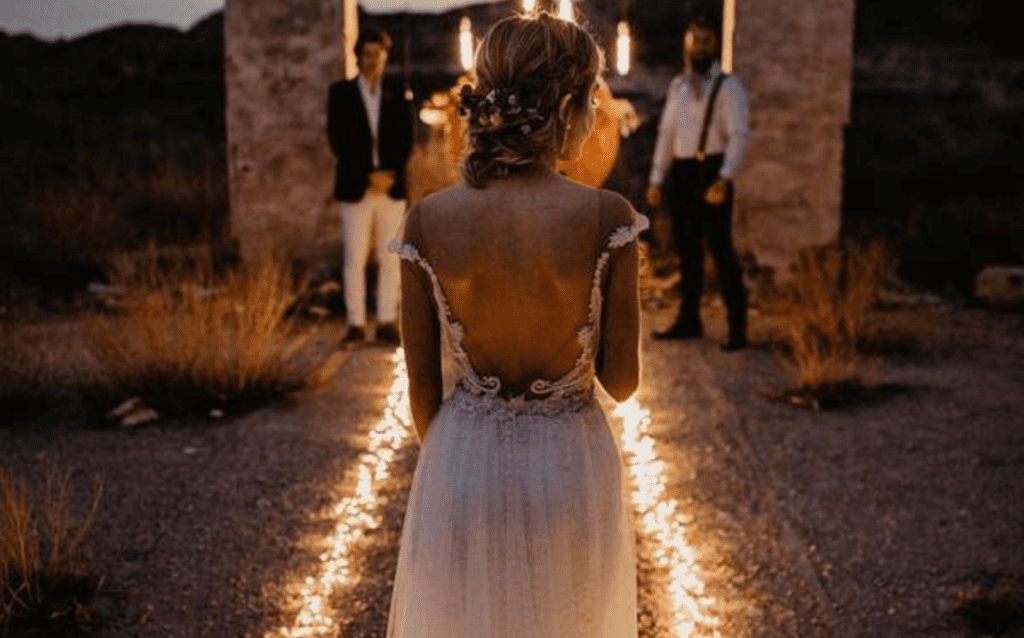 Use beautiful aisle string lights at your wedding aisle during ceremony time. It's not just about lighting up a garden or making it look pretty but also help make it more elegant so that brides can walk down an aisle with confidence and grace. Set them up for magnificent garden weddings with beautiful aisle string lights for inspiration! I hope they inspire you!
Big Bulbs For Wedding Lighting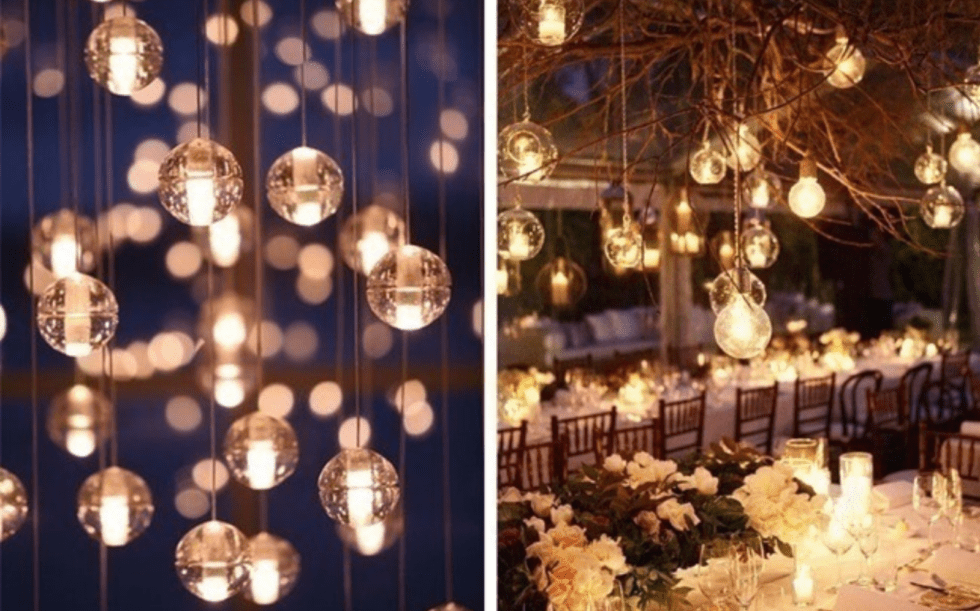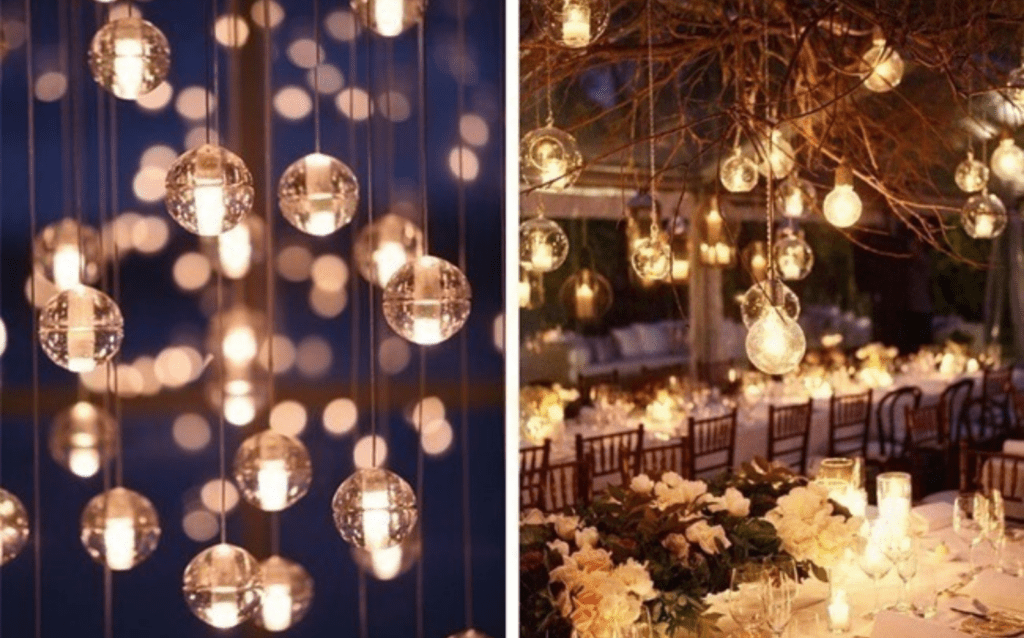 Bulbs give off a more flattering light than LED bulbs and look amazing when paired with flowers and greenery. The best part is they're generally less expensive than other lighting options. Just remember, bigger isn't always better! Smaller bulbs will cast an even glow on your wedding, but large ones can be a bit overwhelming.
Table Lighting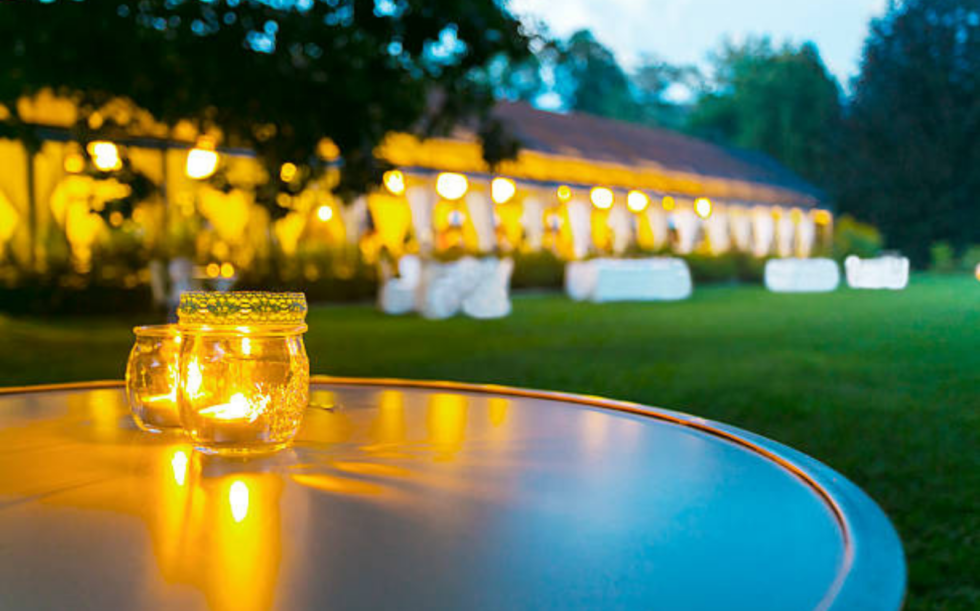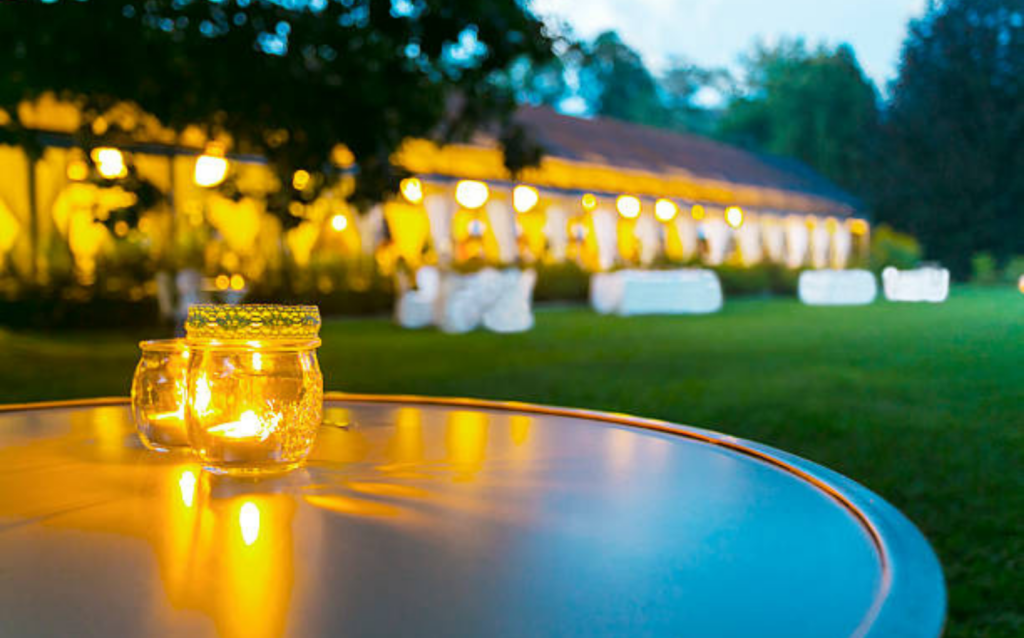 When it comes to your dining area, you want to make sure that everyone can see what they're eating. So lighting for your table should be bright but not so bright that people have to squint when they look at their plates. Consult your venue's recommendations and don't worry too much about screwing up; if there are two people at a table and you estimate 40 candles on each table, that could lead to 120 extra candles. But it's probably okay in most cases.
Candles In A Jar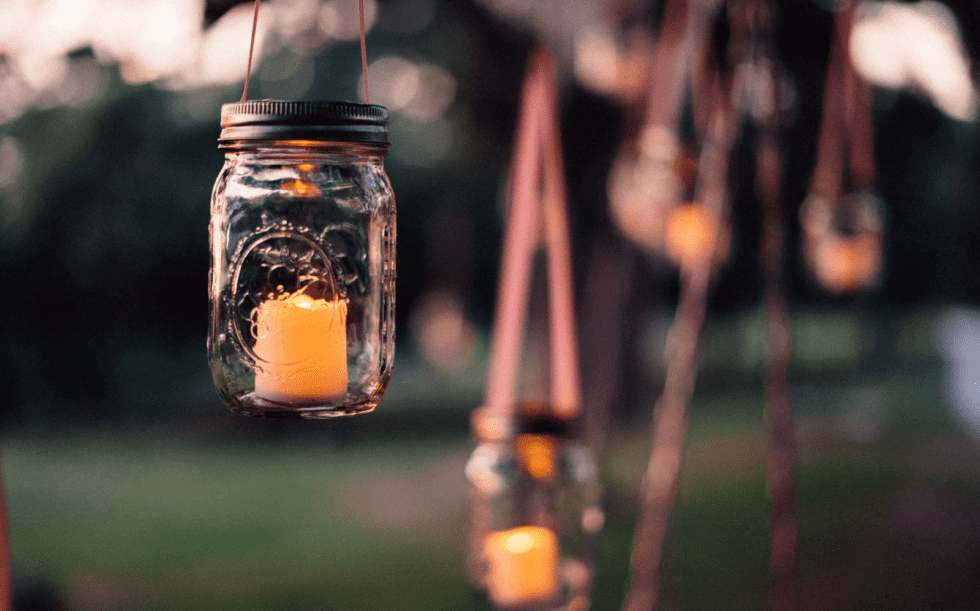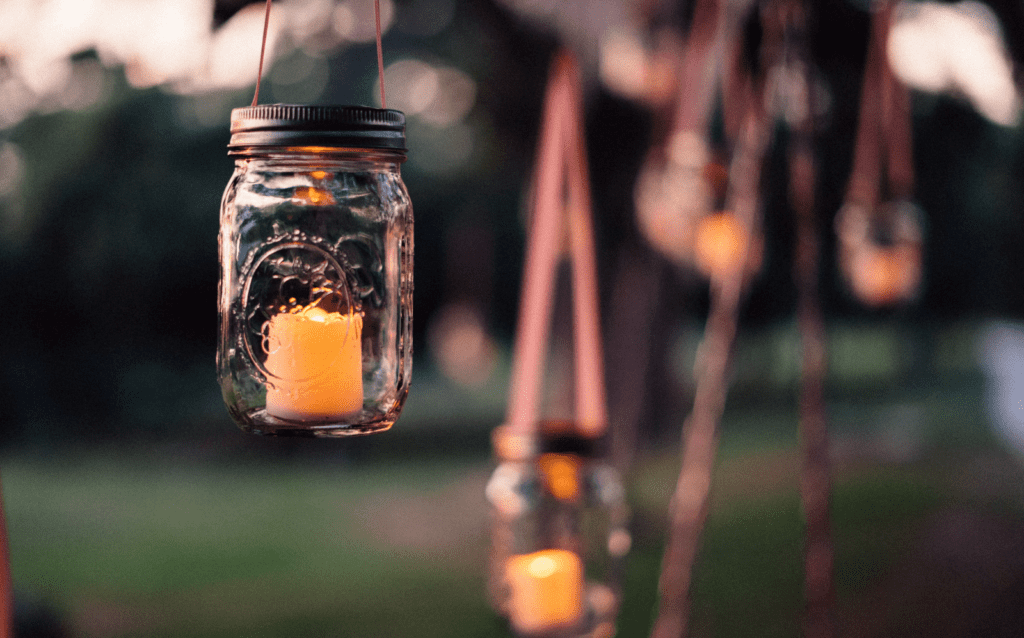 Now, you don't have to worry about finding a chandelier for your garden wedding. These candles can be placed in mason jars and illuminated with tea lights or flameless tea lights. The flickering light and warm glow of real flames will provide a romantic atmosphere on your special day. I love that you can use smaller jars on candle stands as centerpieces, or go big with a table-top jar surrounded by votive holders; just make sure it's fireproof if you're using flameless tea lights!
READ HERE FOR MORE WEDDING GARDEN LIGHTING IDEAS!!